Cosmetic Plastic Surgeon in Vile Parle
Are you Looking for Best Non Surgical Facelift Treatment in Mumbai..? We at La transformatione make your dream of looking young and beautiful forever come true. The entrance to your personality is through your face. Any alteration in bodily routines, poor diet, stress, insufficient sleep, and ageing manifests itself early on the face. Cosmetic Plastic Surgeon in Vile Parle.
Cosmetology techniques that reverse the alterations can be used to treat several of these changes.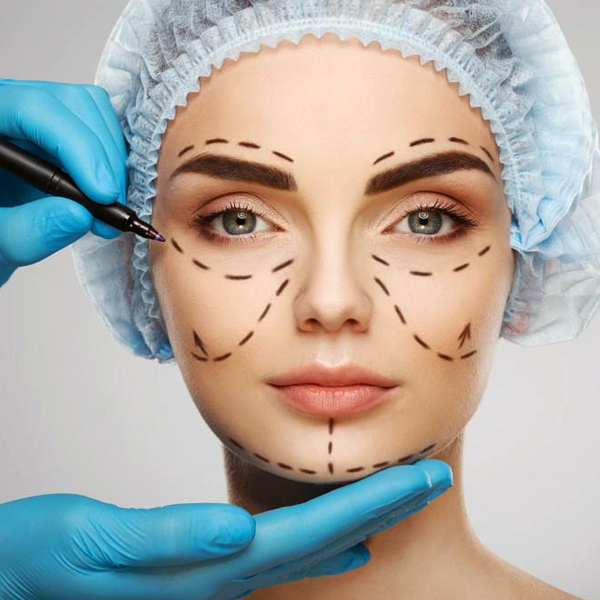 One such operation for repairing age-related changes to the face is a facelift or face lift surgery. These changes include wrinkles, sagging skin, jowls, noticeable folds, and the emergence of new, undesirable lines.
It is the only long-lasting procedure to reverse these changes.
The Incisions are hidden in the creases around the ear and thus least visible.
Not only removes the excess lax skin, it also tightens the underlying fascia called SMAS on which the skin slides, thus strengthening the base of the skin structure complex.
Though there are other non-surgical procedures for facial rejuvenation such as radiofrequency, lasers, thread lifts, HIFU, etc these temporary procedures act on the superficial layers of the skin benefitting only 10 to 30 % of moderately aged skin.
Correction for Neck Bands: Platysma, a loose neck muscle, is frequently the cause of neck bands. A little cut under the chin is used to treat these midline side bands and tighten the skin.
Evaluation for Facelift: To determine which parts of the face and neck exhibit the most signs of ageing, a thorough examination is conducted.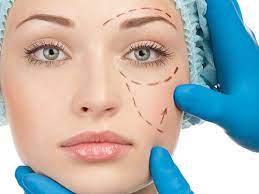 In order to achieve the greatest results, surgical and non-surgical methods are frequently combined. One must realize that one operation might not be the answer and that a combination of treatments might be developed to solve the issue. For instance, a facelift operation can fix cheek skin that has sagged but cannot fix cheek skin that is flat.
The evaluation of the eyes, which comes second to the evaluation of the face, is crucial. Along with facial symptoms of ageing, the under-eye area exhibits these signs as well, such as under-eye bags and skin wrinkles. In order to address these changes, a procedure known as a blepharoplasty will be necessary rather than a facelift.
In a consultation for a facelift, the patient's role is: Though it is frequently characterized in sections, the entire face combines into one. A little insight from the patient is expected because any change in one region of the face will reflect in the other. Other features are the nose, brows, upper and lower eyelids, and eyes.