Dr. Manaswi's Latransformatione' - About Us
Details about Who we are & the Team of Experts.
We are a leading plastic & cosmetic surgery center in the heart of Mumbai City performing innovative & exclusive surgeries. Our team of professionals led by senior most Cosmetic & Plastic surgeon, Dr. Anshuman Manaswi, are thoroughly dedicated to serving our patients with utmost care & expertise. We curate consultations and treatment best suited for your individual needs and concerns, keeping in mind utmost safety.
We are recognized internationally for some of our exclusive surgeries like Gender Reassignment ( Male to female and Female to male), Face tightening surgeries, breast Lifts and fat transfers augmentation of breasts, lymphedema surgeries and Hair Transplant.
Our patients can testify for our ethical and transparent practices. We don't treat our patients as clients. There is a personal touch, which you can feel right from the first visit or a call.
Dr. Anshuman Manaswi, M.Ch., Founder Director of La Transformationé and a board-certified Cosmetic and Plastic surgeon with over 20 years of surgical experience, is among the Senior most plastic surgeons of Mumbai. He is an alumnus of the prestigious medical school, JIPMER, Pondicherry, India, and a post-graduate in Plastic and Cosmetic surgery from the Mumbai University, India.
Dr. Anshuman is a Senior Consultant in the Department Of Plastic Surgery at the Bombay Hospital & Medical Research Centre, Mumbai, as well as at the Nanavati Super Speciality Hospital, Mumbai. His super specialization in cosmetic surgery has earned him a coveted place amongst the Best cosmetic surgeons in India. He is the head cosmetic surgeon and driving force behind La Transformationé, a highly acclaimed cosmetology centre, which is at par with Mumbai's top hospitals for plastic surgery. He has presented many scientific research papers at international and national conferences and has scientific publications in journals of repute.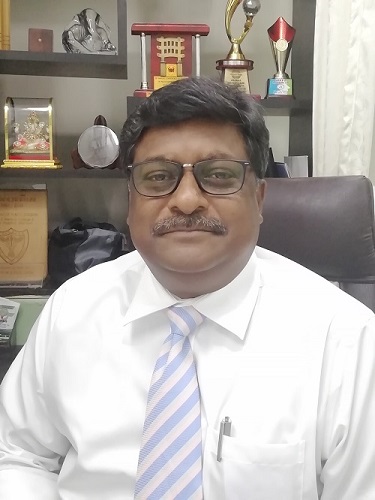 MBBS, MS, DNB, M.Ch, (Mumbai) Consultant Plastic & Cosmetic Surgeon
Dr. Manaswi's Latransformatione'
Award Winning Cosmetic & Plastic Surgery Clinic